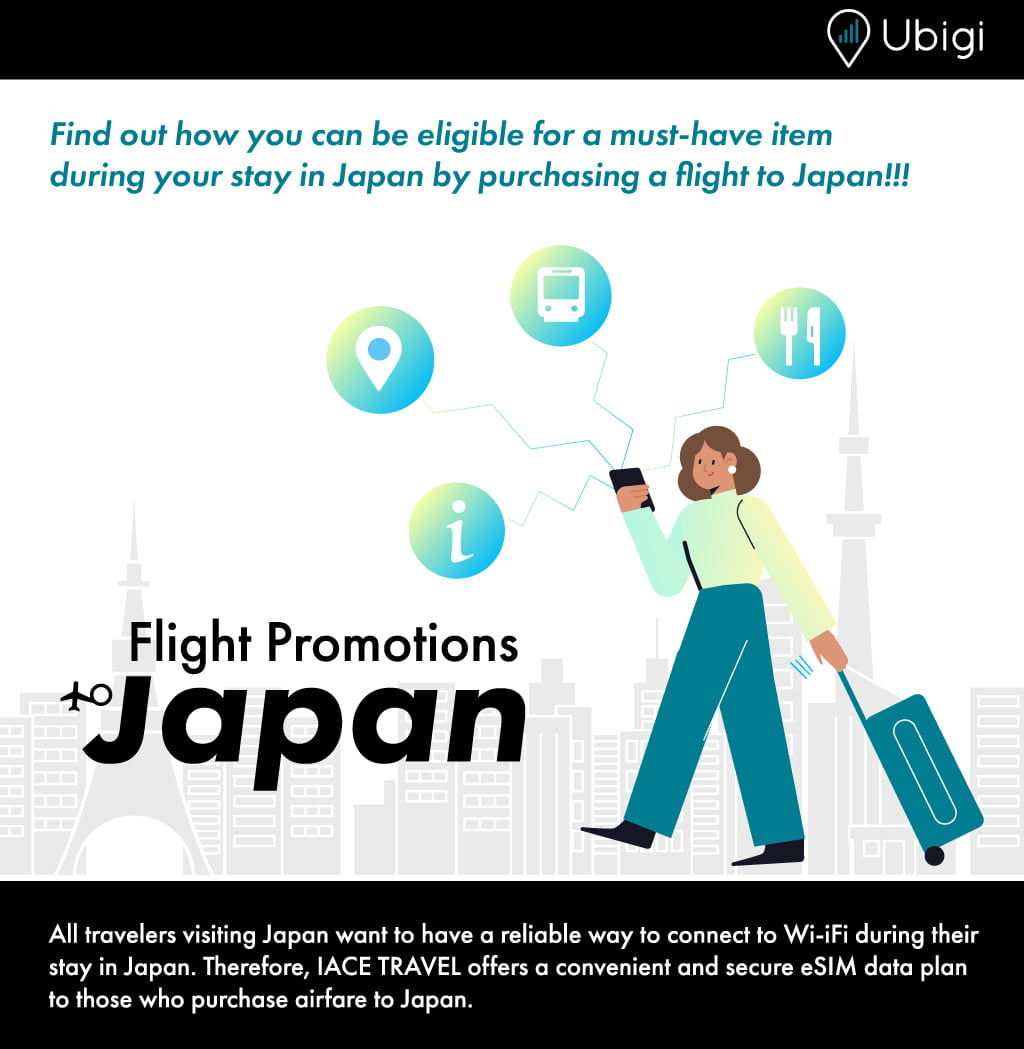 Customers who purchase a round-trip ticket from the U.S. to Japan, including Hawaii, on any of the following eligible airlines through IACE TRAVEL and wish to use an eSIM.
Eligible Airlines:Japan Airlines / American Airlines / Delta Airlines / United Airlines
---
When requesting an eSIM, please provide the following information at the time of reservation
❐ Promotion Code:JPESIM2023
❐ The number of eSIMs and email address to register. (one e-mail address per eSIM data plan is required)
---
 ・Applicable to purchase on and after May 11, 2023.
・Delta Airlines: Applicable to Delta Airlines and Korean Airlines operated by Delta Airlines flight number.
・United Airlines: Operated by United Airlines under United Airlines flight numbers are eligible.
・The number of eSIMs cannot exceed the number of persons who have made flight reservations.
・Promotion will end when all eSIMs available for purchase from IACE TRAVEL are gone.
INFORMATION
The eSIM benefit is a free gift for customers who have purchased the above-mentioned eligible tickets and wish to use the eSIM. If you wish to use an eSIM, please confirm in advance that your mobile device is compatible with an eSIM. 
❏ To use eSIM, your mobile device must have the following environment.
❏ Check the Simlock Removal:
・You may not be able to use eSIM depending on your mobile device or other conditions, but even in such cases, no refund or other support will be provided.
・Please check with your service provider for your requirements regarding unlocking your SIM lock. All links above are to the official website of Ubigi, the eSIM provider of IACE TRAVEL.